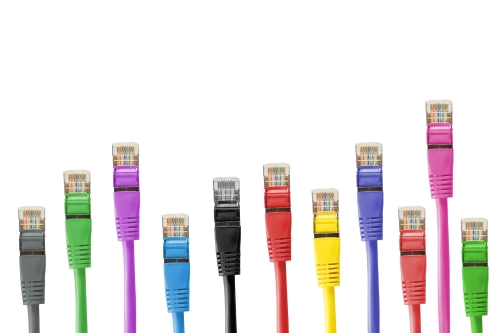 When it comes to controlling the chaos of daily life, you can never know too many hacks for home organization. Many homeowners might not even realize the amount of time they could save by making some simple changes to existing routines - and how inexpensive it can be!
Curtain rod trash bag organizer
Trash bags are a necessary annoyance, and it's common to have more than one type available. While having options at home is always useful, the bags themselves can be difficult to get out of their boxes or containers. One clever way to solve this issue is by taking the boxes entirely out of the equation and hanging your plastic bags instead.
Using a simple tension curtain rod, you can add a custom bag hanger anywhere - including the cabinet underneath your kitchen sink. Simply thread the new roll of trash bags onto the rod as you would do with a toilet paper roll, and you suddenly have easy access to the bags you need.
Shoe organizer for cleaning supplies
Hanging shoe organizers are all the rage for home organization enthusiasts, but not always for their intended purpose. In fact, the pockets in shoe organizers happen to be the perfect size for storing cleaning products and tools.
Hang a shoe organizer on the back of the door in your pantry, bathroom or laundry room and place your cleaning or laundry supplies in the pockets. Use this hack for items like lint rollers, aerosol sprays, dusters and disinfecting wipes.
Washi tape cord labels
Washi tape is a well-loved crafting item with dozens of uses. If you already have a collection of decorative washi tape for arts and crafts, consider putting some of it to use in organizing your various cables, cords and wires around the home.
Wrap a small piece of washi tape around a cord to instantly create a label. You can either use patterns and colors to differentiate cords, or write on the labels to help you stay organized. Now you'll always know which mysterious cord coming out of the wall goes to what appliance, electronic or lamp - without the need for trial and error!
Toilet paper roll cord organizer
Cord and cable management is always a hot topic when it comes to home organization. The myriad electronic devices in our homes all come with cords - sometimes multiple - and the result can be overwhelming and messy.
While there are plenty of store-bought cable management solutions available on the market, why not make one for free? Simply repurpose toilet paper rolls or paper towel rolls to hold your cords and cables together. Thread them through the tube and instantly bring order to cable chaos for no extra cost.
To factor these hacks into your home decor ideas, experiment with different options for decoration. For example, you can spray paint your new cable management tubes to blend in with your walls or floor color. Choose a shoe organizer in a matching shade to your cabinet door or wherever you choose to hang it.
These are just a few amazing home storage hacks to consider. Give them a try at home, and you never know what new and clever shortcuts you might discover.