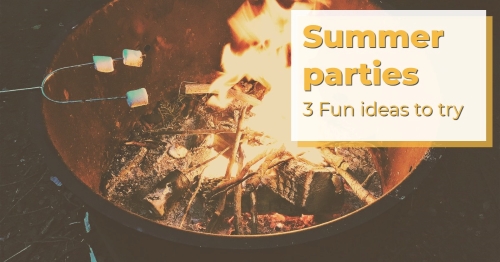 Are you in need of new summer party planning ideas beyond the basic barbecue? With the right supplies and planning, you can throw a summer bash your guests will remember all season. Here are some creative ideas to inspire your next outdoor get together:
Try tie-dye
Tie-dye is far more than a fashion trend from bygone decades - it's also a fun group activity for party guests of all ages. You can use tie-dye to customize practically any fabric item, and the supplies are all available at your local craft store.
All you need is some fabric dye colors, latex or vinyl gloves, rubber bands and a spray bottle. You'll also want at least two large plastic bins or buckets to use for soaking. You can provide simple fabric items like dish towels, or invite your guests to bring anything of their own to turn into custom works of art.
Host an outdoor movie night
While an air-conditioned public cinema might seem like the perfect place to be on a hot summer day, consider bringing the movies home for a private movie night. With a plain white sheet and a projector, you can turn your own backyard into a cozy, open-air theater.
Have plenty of lawn chairs, blankets and throw pillows to keep your guests cozy. For an added treat, consider making a batch of buttery popcorn.
Make s'mores around a campfire
If you have a fire pit in your backyard, you already have a shortcut for summer entertaining. While it's common for a garden party to eventually end with cozy conversations around the fire, providing a shared task will make it extra fun for adults and children alike.
Stock up on s'mores supplies - graham crackers, chocolate, marshmallows or any additional custom ingredients - and provide fire-safe pokers for roasting. Take the party theme a step further by passing around musical instruments and encouraging everyone to share a song.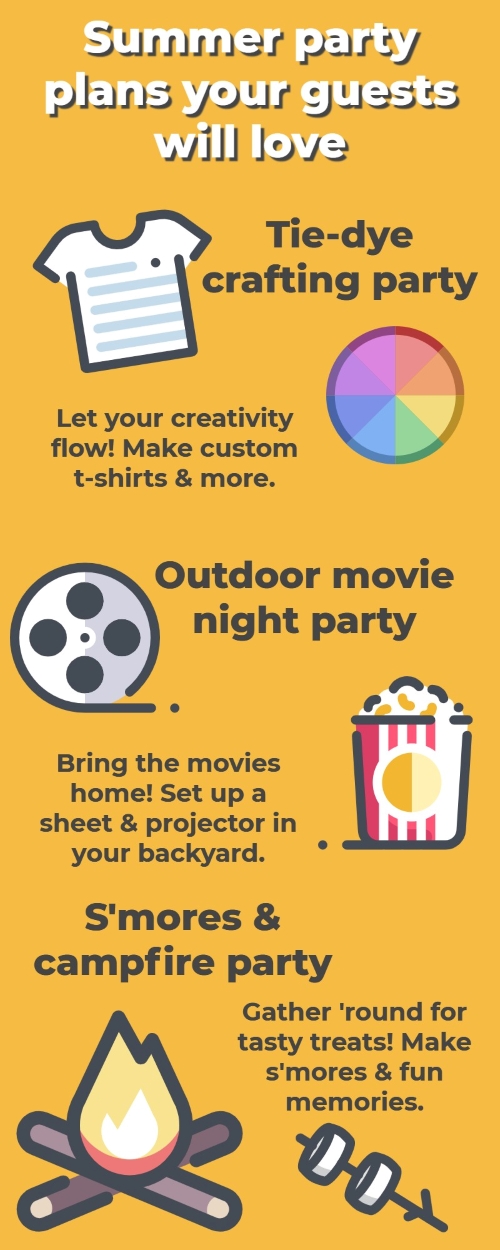 You don't need to have a barbecue or pool party to host the best summer party ever. Keep these summer party ideas in mind when planning your seasonal entertainment schedule.