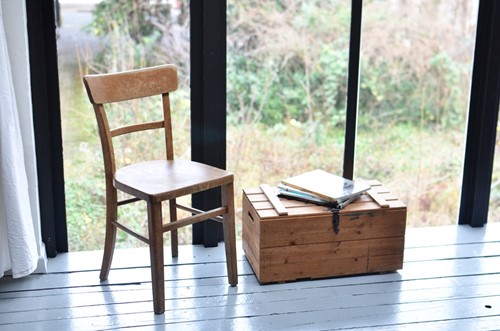 If you want to redesign a space with a rugged yet comfortable aesthetic, consider adding rustic home decor. The term "rustic" can apply to many interior design styles, but all have the same basic elements in common.
Here is a basic guide to the pinnacle of comfortable yet classic home decor: rustic design.
What are the key features of rustic home decor?
Heavy
Rustic design is often described as "heavy." Bold, thick lines in basic shapes and angles without intricacy are common in rustic furniture and decor. A great example is a dining table and chairs with large, square legs. Heaviness also applies to fabrics and upholstery. Think sturdy leather armchairs, thick throw blankets and dense but simple window drapes.
Simple
Rustic decor is more about the material and function than intricacies seen in other design types. Therefore, the representations are often simple. Go for streamlined furnishings that showcase the material while clearly communicating the chosen function. For wall art, keep busy patterns and detail to a minimum.
Handmade
Rustic design includes handmade elements with character and imperfections. This might include unique pieces like hand woven blankets, wooden shelving and light fixtures. Avoid anything obviously mass-produced, and instead create rustic charm with one-of-a-kind furniture and accessories.
Real wood
Real wood is essential to rustic interior design. Wood furnishings with natural knots and grain are key elements of rustic decor, and the more lived-in the better. Wood doesn't need to be unfinished to count as rustic, however. Stains that show the natural imperfections of wood pieces are ideal, as they can protect your furniture while giving the rustic aesthetic.
Textures
Rustic decor requires variety in textures. The more natural textures you can bring into a space, the more rustic and comfortable it will feel. Experiment with combining exposed wood grains, jute weaves and soft leather. Avoid heavily polished surfaces, but add some weathered brass or wrought iron accents for things like lighting and wall art.
Rustic home decor can make any space stylish and comfortable without being fussy. Remember these key elements of rustic design when planning your next style makeover.