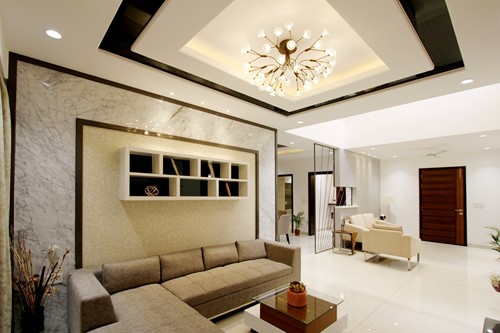 Neutral colors are always in style. However, if you have never decorated with a neutral color palette, you might wonder how to go about it. With so many colors that are so close to each other, how can you still create a dynamic and interesting aesthetic? Luckily, there is a lot more room for creativity when using neutrals than you might realize. Here we'll go over some key tips for how to decorate with neutrals in your own space.
Know Your Options
One of the things that may surprise you about neutrals is how many different shades are available. Colors like taupe and beige might seem self-explanatory, but there are dozens of different undertones and variations to choose from. For example, gray taupe is a completely different color than sandy or mauve taupe. Even neutrals with extremely low saturation have a lot of variation in hue, which gives you a lot of room for creativity in your design.
One expert tip from designers is to mix different neutrals to create depth. There are no rules that say you can only use one neutral color in a space. Experiment with different shades of a similar color temperature, like gray and mauve taupes, to create harmony and multiple layers of color. If you're stuck trying to decide on colors, an excellent strategy might be to look at paint swatches. This is a simple way to compare and contrast several neutrals and see the obvious differences side by side.
Create Contrast Sparingly
There are several ways to add contrast to a neutral color palette design. One of the most popular ways is with mixing in black or colored accents. Black will always create a timeless look when combined with any neutrals and the lighter the rest of the palette the more dramatic the contrast. A black floor lamp in a room of pale browns and cream can make a bold statement. Other smaller accents like black picture frames or even window trimmings add depth and drama. If you choose to create a contrast with a splash of color instead, stick to one—throwing in too many bold colors will make your neutrals seem dull.
Focus On Texture
Texture is another key to decorating with neutrals. You can have multiple pieces in the same room that are exactly the same color, but if they have different textures they won't blend together and become invisible. A great way to experiment with mixing textures is with rugs and other textiles. Try matching a chunky throw blanket, linen upholstery and tightly woven area rug all in the same shade. It might surprise you how well they work together in layers. As long as you avoid using the same texture for everything, you can keep a visually interesting aesthetic.
A neutral color palette may seem intimidating at first. After all, the last thing you want is for your design to be boring. Luckily, with the many shades and textures available, it's easy to create depth and contrast while keeping the timeless harmony that comes with a neutral-colored space.