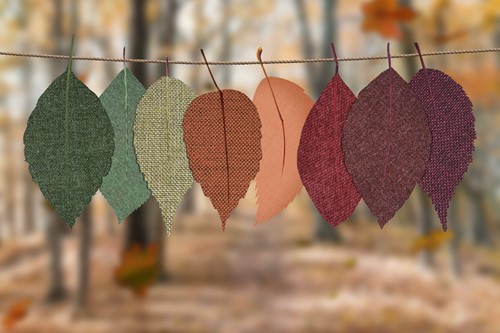 If you are the type of person who craves change, then seasonal decorating is probably the perfect option for you. Seasonal decor allows you to switch the design of your home and incorporate new decorations into each room as the seasons change. From beach vibes in the summer to the colorful leaves and gourds that are synonymous with fall, it can be both easy and affordable to add seasonal decor to your home.
These are some of the most recent seasonal home decor trends that you may want to consider:
Fresh Flowers for Spring
Everything is blooming in the springtime, so your house should reflect the brightness and the natural beauty of this season. Floral arrangements of all varieties are timeless decor, allowing you to select the type of flowers that will be perfect for your home. You can invest in silk arrangements in bold colors or purchase artificial succulents that will always bring life into your home. However, if you prefer, you also can purchase live plants that can truly bring the outdoors inside. Houseplants have long been known for improving air quality and reducing stress, which can make them a wonderful addition regardless of which season you are in.
Americana Pride in the Summer
The hottest colors in the summer are red, white and blue. Between Flag Day in June and Independence Day in July, the summer seems to be all about celebrating the freedom of living in the United States. There are many Americana home decor items that you can incorporate into your interior design, such as farmhouse frames with stars as accents or a burlap flag banner that you can hang on your mantel.
Perfect Plaids in the Fall
After the summer sun begins to fade, everyone is ready to head inside and stay cozy during those chilly fall days. The change in weather and the need for warmth makes fall seasonal decor particularly popular. Plaid is considered to be one of the best ways to add a touch of autumn to your home decor. Many plaid decor items feature colors such as hunter green, ivory, burnt orange, chocolate brown and maroon. You can use plaid pillows and throw blankets as an accent to your existing furniture all while incorporating all of the pumpkins, gourds and corn stalks you can find.
Glittering Snowflakes and Sparkling Lights for the Winter Holidays
Decorating during the winter season doesn't have to revolve around a holiday. Many people are finding that simple winter decorations - such as snowflakes and fairy lights - add a touch of magic to their home that can last well beyond December. Colors such as white, light blue or even rose gold can make your house feel like a whimsical place to be during the long, dark, cold days of winter.
When it comes to seasonal decor, you have both freedom and flexibility. You can create a full-blown winter wonderland if you want or you can simply add a few hints of winter to your everyday home decor in order to add a more subtle touch. The purpose of seasonal decorating is help your home feel fun, festive and welcoming, and you can add as much or as little as you prefer.